Sleep Deprived and Always Tired? How to Overcome It
Sleep Deprived? 6 Coffee-less Ways to Get Through your Day
When it comes to coffee, we're bombarded with a boatload of mixed messages. From podcasts rattling off a laundry list of supposed health benefits to alarming articles delivering a handful of reasons to steer clear from the beverage, it's hard to know what to believe these days! Harmless or not, nobody can deny coffee's powerfully addictive quality. If you're like many regular coffee drinkers, you might find yourself downing over 2 cups of the addictive beverage before your lunch hour even rolls around!
OUR LATEST VIDEOS
Whether you prefer a decadent hazelnut latte or that irresistibly aromatic dark roast, the caffeine in your morning cup of Joe categorizes coffee as a kind of drug. And like all drugs, caffeine comes with some extra baggage, or side effects, that can certainly compromise your energy levels, hormones, and overall health. Besides increasing your stress hormones and promoting inflammation, the caffeine in coffee can put you at a higher risk of cardiovascular disease, while also posing digestive problems. At the same time, your body begins to rely entirely on the caffeinated beverage for power, as opposed to utilizing its own natural energy. And finally, as a diuretic, coffee can quickly dehydrate you and cause you to lose essential electrolytes.
Luckily, there are a bunch of safe, delicious alternatives out there that claim a worthier spot beneath the limelight. If you think getting through a sluggish day without coffee is impossible, think again! These 6 alternatives to coffee will boost your energy levels without compromising your health, and also deliver a host of nutrients and health benefits your body will thank you for. Read up!
1. Lemon Water

Downing a glass of lemon water after waking up is one of the best things you can do to jumpstart your system. A wonderful source of potassium, calcium, and magnesium, lemons pack a bunch of vitamins into your morning beverage and deliver essential electrolytes to boost your immune system and flush out toxins. Unlike coffee, lemon water is super hydrating, and research shows it works to improve your skin while helping you feel more alert throughout the day!
If you're already a regular lemon water drinker, shake things up with this deliciousMorning Lemon & Mint Detox Waterrecipe!
2. Kombucha

Health experts and gurus have praised Kombucha for centuries for its powerful health benefits. Coined the "immortal health elixir," Kombucha is a fermented beverage made from black tea and sugar. The fizzy drink offers a boatload of probiotics, enzymes, and good bacteria your gut will thank you for. Besides improving digestion and aiding with weight loss, kombucha is also known to boost your energy levels, so drink up!
Need recipe ideas? Rev up your morning engine with one of these5 Krazy-Good Kombuchas!
3. Green Tea

If you're having a difficult time giving up coffee because you love the energy boost it delivers, perhaps it's time you hop on the green tea bandwagon. Green tea offers less caffeine than coffee, while carrying a host of powerful side-benefits your body will appreciate. Green tea will kick start your metabolism and improve your skin thanks to the abundance of antioxidants packed into each heartwarming cup. It can also help reduce stress and strengthen your immune system. Kick that coffee habit and go for a cup of tea!
Get the lowdown on this terrific tea.
Video: Sleep Smarter | Sleeping Science, How to be Better at it, & Feel More Refreshed
Sleep Deprived 6 Coffee-less Ways to Get Through your Day images
2019 year - Sleep Deprived 6 Coffee-less Ways to Get Through your Day pictures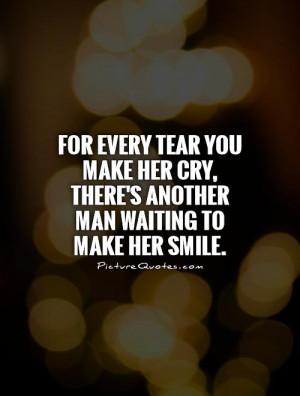 Sleep Deprived 6 Coffee-less Ways to Get Through your Day forecast photo
Sleep Deprived 6 Coffee-less Ways to Get Through your Day pictures
Sleep Deprived 6 Coffee-less Ways to Get Through your Day new pictures
foto Sleep Deprived 6 Coffee-less Ways to Get Through your Day
Watch Sleep Deprived 6 Coffee-less Ways to Get Through your Day video
Forum on this topic: Sleep Deprived 6 Coffee-less Ways to Get , sleep-deprived-6-coffee-less-ways-to-get/ , sleep-deprived-6-coffee-less-ways-to-get/
Related News
Part 4: Finding the Right Depression Treatment
Will Jennifer Lawrence be at the 2019 Golden Globes
Frances Ban on the Muslim Face Veil Causes a Stir
How to Write to Hillary Clinton
Amanda Redman Reveals All About The Good Karma Hospital
Kendall Jenner Shares a Touching Message About Being Named After Nicole Brown Simpson
How to Factor Second Degree Polynomials (Quadratic Equations)
Miley Cyrus Short Hairstyles: Long-Awaited Pixie
Do You Have a Proposal-Gone-Wrong Story
Walk Away Weight to Control Type 2 Diabetes
Date: 03.12.2018, 05:32 / Views: 95452
---