Oneway ANOVA - SPSS (part 1)
How to Run an ANOVA in SPSS
One-way analysis of variance (One-Way ANOVA) procedures produce an analysis for a quantitative dependent variable affected by a single factor (independent variable). Analysis of variance is used to test the hypothesis that several means are equal. This technique is an extension of the two-sample t test. Think of it as a generalization of the pooled t test. Instead of two populations (as in the case of a t test), there are more than two populations or treatments.
Research Question: Which of the alloys tested would be appropriate for creating an underwater sensor array?
To find the best alloy for an underwater sensor array, four different types are tested for resistance to corrosion. Five plates of each alloy are submerged for 60 days after which the number of corrosive pits on each plate is measured.
H0: The four alloys exhibit the same kind of behavior and are not different from one another. H1: The four alloys exhibit different kind of behaviors and are different from one another.

The data file used in this article is provided in the link below.
Steps
Open the Alloy.sav file.The data file is provided in the link below. NOTE: Each case within the One-Way ANOVA data file represents one of the 20 metal plates (5 plates of 4 different alloys) and is characterized by 2 variables. One variable assigns a numeric value to the alloy. The other variable is used to quantify the number of pits on the plate after being underwater for 60 days.

Click the Analyze menu, point to Compare Means, and then click One-Way ANOVA.The One-Way ANOVA dialog box opens.

Select the pits variable in the box on the left and move it to the Dependent List box.

Select the Alloy [alloy] variable in the box on the left and move it to the Factor box.

Click the Options button.The One-Way ANOVA: Options dialog box opens.

Select the Descriptive, Homogeneity of variance test, and Means plot check boxes.

Click the Continue button.

Click the OK button.The Output Viewer window opens. If sample means are close to each other, this value is small. The Within Groups variation 335.600 is due to differences within individual samples. The Mean Square values are calculated by dividing each Sum of Squares value by its respective degree of freedom (df). The table also lists the F statistic 95.768, which is calculated by dividing the Between Groups Mean Square by the Within Groups Mean Square. The significance level of 0.000 is less than the threshold value of 0.05 indicating that the null hypothesis can be rejected. In conclusion, the alloys are not all the same.
Video: SPSS Tutorial: One Way ANOVA
How to Run an ANOVA in SPSS images
2019 year - How to Run an ANOVA in SPSS pictures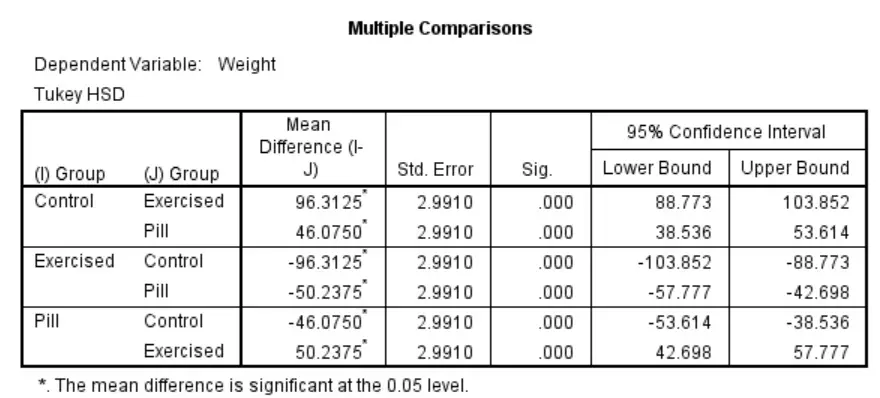 How to Run an ANOVA in SPSS recommendations photo
How to Run an ANOVA in SPSS pics
How to Run an ANOVA in SPSS new images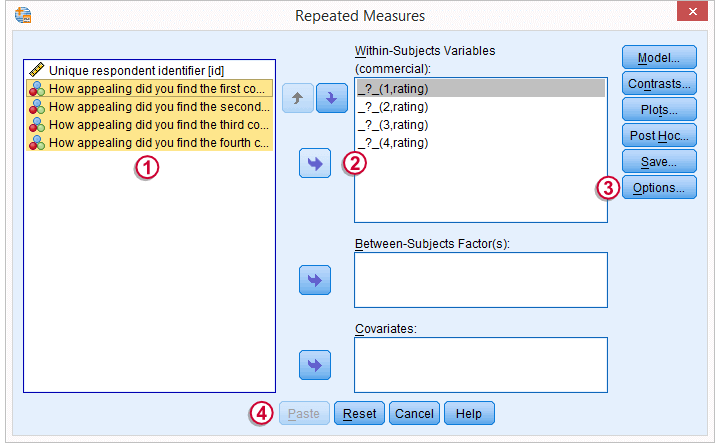 pictures How to Run an ANOVA in SPSS
Watch How to Run an ANOVA in SPSS video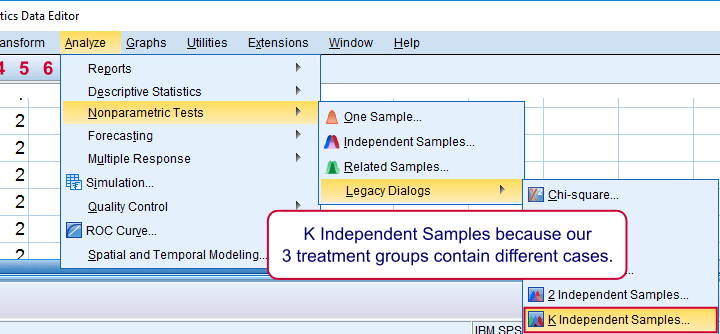 Communication on this topic: How to Run an ANOVA in SPSS, how-to-run-an-anova-in-spss/ , how-to-run-an-anova-in-spss/
Related News
Karl Lagerfeld of Chanel Answers Readers Questions
How to Make Yema Cake
Our Editors Share the One Piece of Home Décor They Can't LiveWithout
How to Be a Jain
5 Things No One Ever Tells You About Your Cholesterol
Top Buys: Oversized Rings
What Is Narcan—And Why Was It Reportedly Used On Demi Lovato
Mango December 2013 Lookbook
Drugs May Help Relieve Restless Legs Syndrome
8 of the Best Yogurts to Buy at the Grocery Store
Date: 06.12.2018, 17:28 / Views: 55183
---