How to Practice Buddhist Walking Meditation
How to Practice Buddhist Walking Meditation
Three Methods:
Meditation during walking is a way of appreciating life while walking. Walking meditation forces you to focus on the present state, rather than having fragmented mind based on external desires. In order to practice Buddhist Walking Meditation, it's important to prepare your mind, walk during meditation, and know the benefits of walking meditation. Buddhist Walking Meditation requires deep concentration, but can pay off in many spiritual and physical ways.
Steps
Preparing Your Mind and Body for Walking Meditation
Stay focused on your bodily movements.

Walking meditation is about being aware of your environment, especially the movement of your own body. Some people find it easier to stay focused on your body during walking meditation than sitting meditation, since your body is more actively engaged during walking meditation.

Scan your body from your head to your feet. Since you start walking with your feet, it may be a good place to start your focus on how you're moving.
As you continue to scan your body, notice how each body part is moving to help you walk. For the time being, don't focus on your surroundings, but start just thinking about your bodily movement and comfort.

Be mindful of your surroundings.

Walking meditation requires that you are aware of the external world. This is because you are out in the world while walking, but it can also make you wonder and appreciate the natural world.

Walking meditation works best in natural environments. If possible, take your walk out in nature where you can appreciate its beauty.
Being out in nature is good for walking meditation, but don't let it be a distraction. Walking in nature somewhere that you're familiar with may be better than a new environment that may sidetrack you from your meditative purpose.

Schedule time for walking meditation.

It's important to not be mentally hurried or distracted during walking meditation. If you have a busy schedule, set aside 20 minutes or so to do some walking meditation.

You'll want to be relatively undisturbed when you first try walking meditation. Go to a park or another environment that is free from your own schedule and demands.
When you've got the hang of walking meditation, you can try to do shorter sessions. Walking to your car from work or from the grocery store can be small moments of walking meditation.

Make the meditation your own.

Once you've gotten the hang of walking meditation, you can begin to change it to suit your needs. There's no one right way to do walking meditation, so it can be utilized in a variety of ways.

Adjust walking meditation to other physical activities. You may try being mindful of your body and environment while running, playing sports, or biking.
You may also want to include a mantra or focus your energies on different aspects of walking meditation. Change the walking meditation to suit what feels best for you and what you want out of it.
Walking During Buddhist Walking Meditation
Start with your physical body.

Walking meditation starts with your body. Start your meditation in a standing position so you're aware of your body before you start walking.

Stand quietly while feeling your body from your feet to your head. Resist boredom during this time and try to stay mentally alert.
Begin your bodily awareness with the parts of you that touch the ground. Slowly relax parts of your body as you feel them move.
Focus on experiencing your body rather than analyzing those experiences. You may note how your body is feeling and moving, but don't move beyond that experience for the time being.

Be aware of your feelings.

In Buddhism, feelings, or vendana, means your most basic responses in terms of liking or not liking something. This can be physical stimuli or just the initial responses to the world around you.

Feelings are different than emotions. Emotions are more well-reasoned or thought out, whereas feelings are your more immediate sensations or perceptions.
Recognize your feelings, but don't try to grasp onto them or reject them. Instead, take them as they come and recognize them without clinging to them.

Observe your mental and emotional well-being.

Your mental and emotional state, or citta, often changes during walking meditation. During walking meditation, you want to try to be mindful and focused on the specific moment.

Allow each thing you encounter in the world to reach your citta. You may be worried by an upcoming log or feel peacefulness from the sunlight hitting the trees.
Try not to worry about other things during walking meditation. If you find your mind drifting towards external worries, center yourself so you are focused only on the present.

Consider the objects of consciousness.

Objects of consciousness, or dharma, is when you are able to classify your mental and emotional states. By doing so, you can begin to recognize and eventually reject states that do not lead to relaxation.

Classifying your emotional states begins with recognizing them as they appear. Eventually, you will able to choose which states you wish to experience.

Balance your inner and outer experience.

In Buddhism, you become more aware of the outer world the more you are aware of your inner world. Calming your inner world will allow you to not be distracted and notice the external world.

Balancing your experience is the last step of Buddhist Walking Meditation. Make sure that you have gone through all the stages first before you attempt to balance your inner and outer experience.
Ideally, you should not have to change how much you are paying attention to your inner or outer experience. Instead, you should be able to pay attention to both in a state of quiet awareness.
Knowing the Benefits of Buddhist Walking Meditation
Remove attachment and craving.

One of the goals of Buddhism is to cease desire for things of this world, since that leads to misery. Walking meditation helps you to stay present in the moment, rather than attaching yourself to the future or the past.

Walking meditation is particularly useful for getting rid of attachment to the world. Even though you are out in the world, you are forced to stay in the moment, since you are actively engaged in the world by the act of walking.

Develop spiritual understanding.

Walking meditation can help you to develop your spirituality by allowing you to commune with your inner experience and the outside world.

You can gain deeper spiritual insight through ridding yourself of unnecessary worries. Meditation of any type helps to get rid of unhealthy mental and emotional habits.

Reduce depression.

Walking meditation can help to make you feel less depressed. Instead of feeling distracting while walking, you can reduce stress and depression through being mindful of how you feel in the moment.

Depression and stress often come from being worried about the past or present. Through walking meditation, the emphasis on the present moment can help you to rid yourself of these worries.

Gain physical benefits.Walking has many physical benefits for your cardiovascular health. Walking meditation can be even more beneficial since it works to quiet your mind as well.
Video: How To Meditate III - Walking Meditation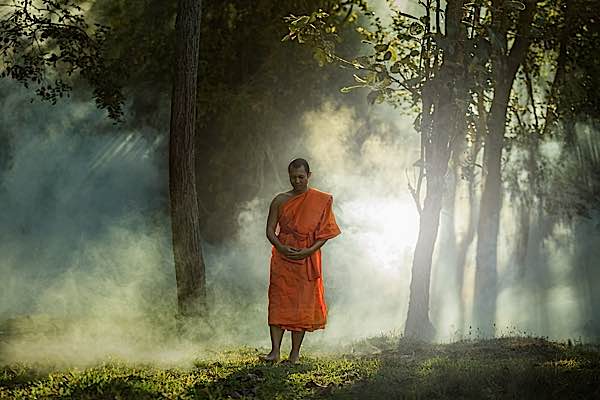 How to Practice Buddhist Walking Meditation images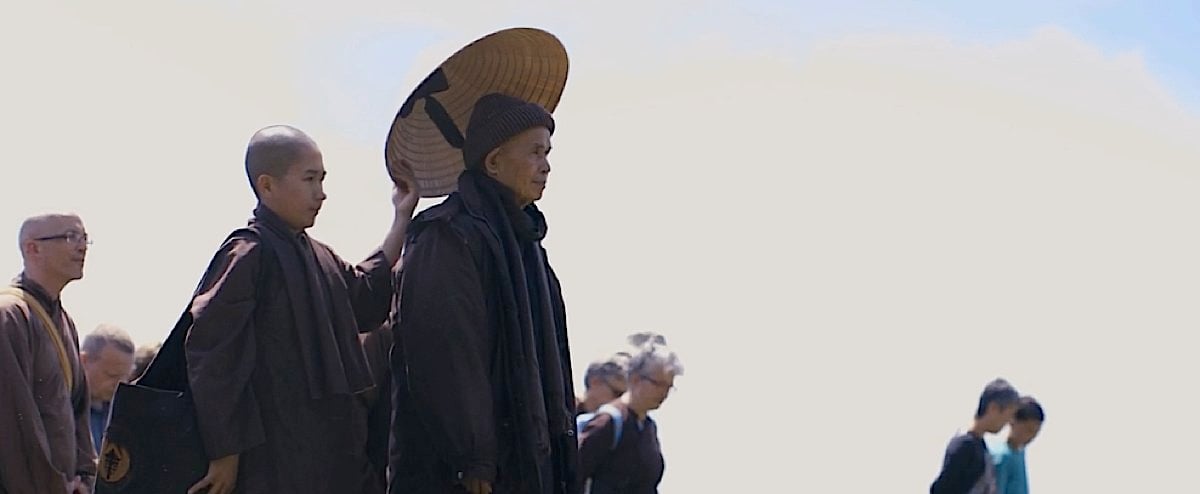 2019 year - How to Practice Buddhist Walking Meditation pictures
How to Practice Buddhist Walking Meditation recommendations photo
How to Practice Buddhist Walking Meditation picture
How to Practice Buddhist Walking Meditation new picture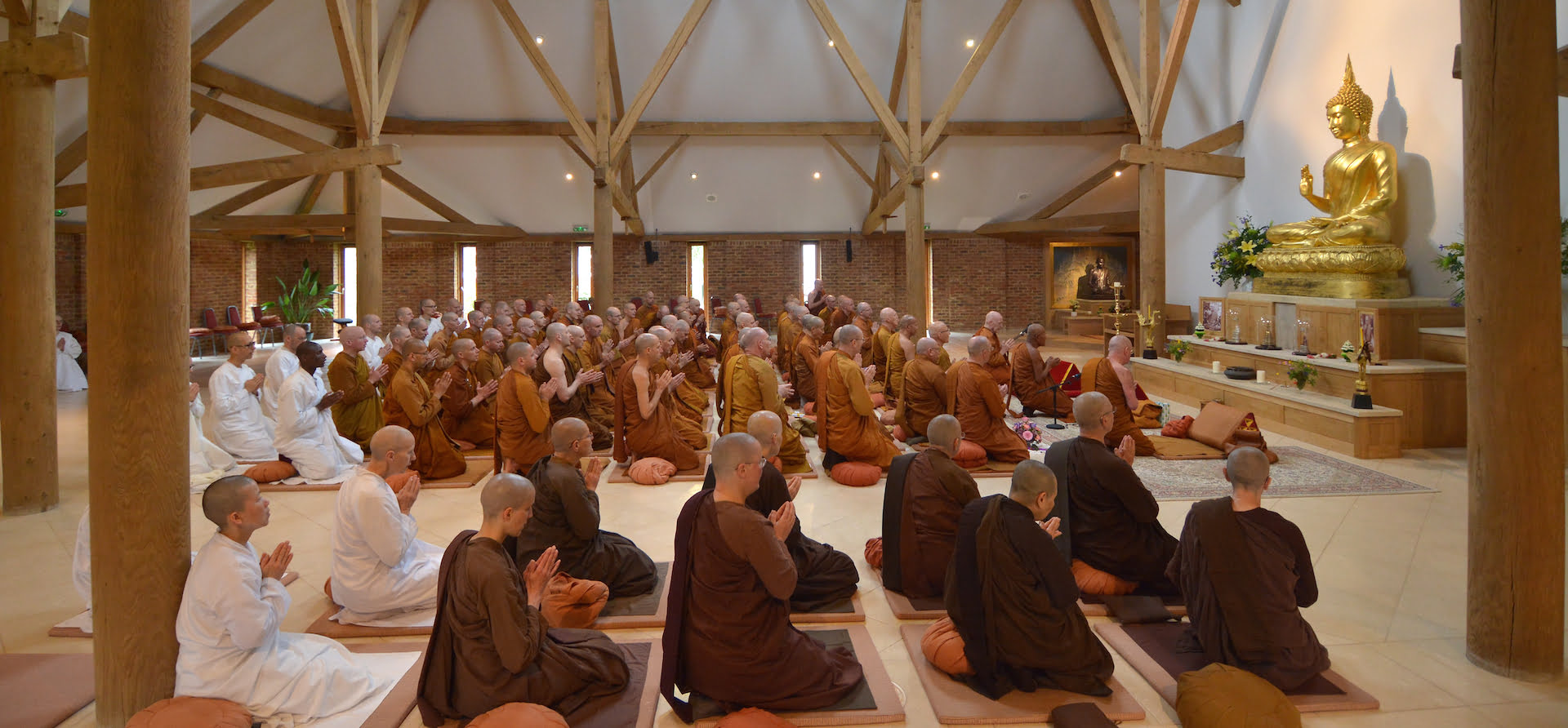 foto How to Practice Buddhist Walking Meditation
Watch How to Practice Buddhist Walking Meditation video
Forum on this topic: How to Practice Buddhist Walking Meditation, how-to-practice-buddhist-walking-meditation/ , how-to-practice-buddhist-walking-meditation/
Related News
DIY No Sew Bandana Sunglasses Case
How to Prepare for a Kidney Biopsy
Is Kendall Jenner Becoming a Victoria's SecretAngel
How to Organize and Run a Booth
9 Attitude Adjustments for a Happier Life
How to Drop Off an Unwanted Baby
How to Learn HTML
How to Make Savoury Muffins
Top Nail Trends to Try in2019
Bernie Sanders says he will call on OSHA to investigate Amazon
Seven children died in a New Jersey health facility from adenovirus
Ferric Carboxymaltose Reviews
7 Steps to a Better Smile
Date: 03.12.2018, 18:08 / Views: 93332
---