Bras & Panties Storage Tips!
How to Organize Underwear
Four Parts:
Underwear drawers can become real messy, real fast. Use a drawer divider to organize your underwear by type, color, or functionality. This way, when you're in a rush, you will be able to find the underwear that you need in a pinch!
Steps
Separating and Arranging Your Underwear
Empty out your underwear drawer onto your bed.This way you can sort through your underwear more easily. You can also empty your underwear drawer out onto your floor or desk to sort.

Pick out and discard underwear that you do not want to keep.

Set aside stained, ripped, and tattered underwear and bras in a separate pile. Also place underwear that doesn't fit you, that you do not use, or that is uncomfortable into this pile. Throw these away.

You should be left with a pile of underwear and bras that you want to keep.

Organize your underwear by type.If you are male, separate your briefs, boxer briefs, trunks, and jockstraps in different sections. If you are female, place thong-style, bikini-style, and brief-style underwear in different sections.

Separate your underwear by color or pattern.Place your nude, white, black, and patterned underwear in different sections in your drawer. Alternatively, place solid-colored underwear in one section and patterned underwear in a different section.

Sort your underwear by functionality.Place your everyday underwear in one section. Then place more formal or designer underwear, like lace or silk, in a different section. You could also have a separate section for underwear that you use while exercising like jock straps.
Folding Your Underwear
Use the traditional "square" method to fold your underwear.

Place your underwear face up and flat on your bed. Fold the bottom up toward the waistband. Fold both sides inward toward the middle. At this point your underwear should look like a square. Then fold the square in half.

Stack the underwear on top of each other, or line them side by side in the drawer.

Use the roll method to maximize space.

Place the underwear flat on your bed face up. Starting from the waistband, tightly roll your underwear down toward the bottom. Leave 2 inches (5.1 cm) of fabric at the bottom. Flip it over. Fold both sides in toward the middle, and fold the bottom up. Once you fold the bottom up, there should be a pocket. Finish the roll method by:

Folding one side of the pocket up and around the entire piece of underwear until it looks like a little roll or a burrito.

Stack up small underwear garments that can't be folded or rolled.Some underwear garments may be too small to fold like thongs. Place the underwear flat on your bed or floor. Stack the underwear one on top of the other into a pile. Place the pile in your drawer.

Choose not to fold your underwear.You do not have to fold your underwear if you do not want to. You can choose to just haphazardly place your underwear in the different sections of your drawer. You can also stack them flat, one pair on top of the other.

Fold your bras.Place one bra cup into the other to fold your bras. If a bra has a matching panty, place the panty in between the cups. You can either stack your bras on top of each other, or place one in front of the other in a row in your drawer.
Storing Your Underwear
Purchase a drawer divider.

Drawer dividers make organizing underwear easy. Measure the length, width, and height of your drawer with a measuring tape. Write these measurements down. This way you can ensure that the dividers will fit in your drawer.

You can purchase drawer dividers from your local retail, furniture, or crafts store.

Use shoe boxes to separate your underwear.

Place 2 or 3 new or clean shoe boxes in your drawer. Separate and arrange your underwear in the shoe boxes. You may need to use scissors to cut the shoe boxes to size so they will fit inside your drawer.

You can also use fabric bins to organize your underwear inside of your drawers.

Stack your underwear inside of the drawer.Instead of using dividers to store your underwear, stack it inside of your drawer. After sorting your underwear by color or style, fold and stack one pair of underwear on top of the other. Place the piles in your drawer.

File your underwear in your drawer.Instead of stacking your underwear, place them side by side inside of your drawer like a file. This way, you can see all of your underwear at once, which will make choosing your underwear much easier.
Making a Drawer Divider
Remove all of your underwear from the drawer.Place it on your bed. This way you can measure the internal dimensions of your drawer.

Use a measuring tape to measure the drawer's internal dimensions.

Place the tape inside the drawer. Measure the drawer's length, width, and height. Write these numbers down.

To ensure that the dividers fit perfectly into the drawer, write down the drawer's exact measurements.

Draw two rectangles on variegated cardboard.

Use a ruler to draw the outline of the lengthwise rectangle with a pencil. Then draw the outline of the widthwise rectangle. Both rectangles should be the height of the drawer.

For example, if your drawer is 2 feet (0.61 m) long and 6 inches (15 cm) in height, draw the outline of a 2 feet (0.61 m). by 6 in. rectangle.
If your drawer is 1 foot (0.30 m) in width, draw the outline of a 1 foot (0.30 m). by 6 in. rectangle.

Cut the rectangles out of the cardboard.Using scissors or a box cutter, cut the rectangles out. To ensure that your lines are straight, place a ruler along the edges to guide your scissors or the box cutter as you cut.

Cover the cardboard with wrapping paper.

Use scissors to cut a rectangle sheet of wrapping paper that is 1 inch (2.5 cm) taller and wider than the cardboard. Lay the cardboard on top of the blank side of the wrapping paper. Fold the wrapping paper over the edges of the cardboard. Secure the paper with tape. Finish covering the cardboard by:

Cutting a piece of wrapping paper that is half of an inch shorter than the width and height of the cardboard. Place the paper on the backside of the cardboard to cover up the cardboard and folds from the first side. Secure the wrapping paper with tape.

Cut a slit into each rectangle.Use a measuring tape to find the center of each rectangle. Mark the center with a pencil. Use scissors to cut a slit to the pencil mark.

Fit the rectangles together to make a divider.

Slide the shorter rectangle's slit into the longer rectangle's slit. Fit the rectangles together until they are snug. Then place the divider in your drawer.

If the rectangles' measurements are exact, the divider should stay in place in the drawer.
Video: Underwear Declutter?! + Dresser Tour! // Elle Fowler
How to Organize Underwear images
2019 year - How to Organize Underwear pictures
How to Organize Underwear forecasting photo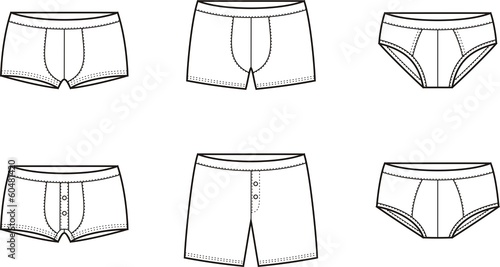 How to Organize Underwear foto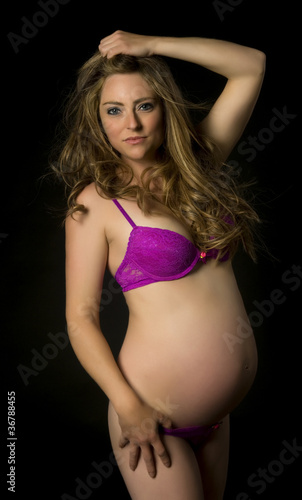 How to Organize Underwear new pictures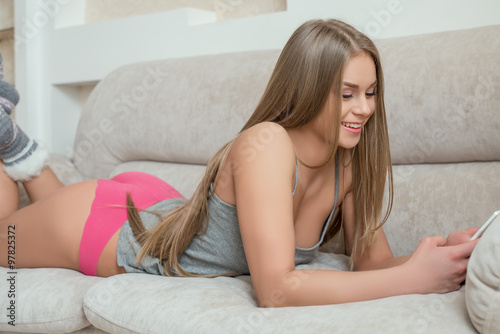 foto How to Organize Underwear
Watch How to Organize Underwear video
Forum on this topic: How to Organize Underwear, how-to-organize-underwear/ , how-to-organize-underwear/
Related News
Mom's Viral Campaign Lets Miscarriage Survivors Know They're Not Alone
How to Be Friends with Someone Who Has Kids when You Dont
Instead Of Busting Shoplifter, Cop Does Something Incredibly Compassionate
How to Think Like a Genius
Hentsch Man Dark Floral Collection
Dior Cruise 2019 Show at London's Blenheim Palace
Study Finds That Its Dangerous For Men Over 35 To Have Children
Baked Sweet Potatoes with Crispy Kale and Feta
The Best Minimalist Menswear Brands
Colon Cancer Strikes Twice
Why Sleep Apnea Might Raise Your Cancer Risk
Kate Middleton's parents enjoy Royal weekend outing
Blackberry Hair is The Unexpected Spring Hair Color Trend
Date: 03.12.2018, 11:00 / Views: 64331
---