JUNIOR YEAR ADVICE: AP Classes, SAT/ACT/GPA, Extracurriculars // High School
How to Choose a Rigorous College Schedule for Your First Year
Three Methods:
Choosing classes can make a big difference in your first year of classes at a university, and in how long you spend there getting through your chosen course of study. Total rigor in your curriculum is a somewhat subjective matter, but the degree to which your studies will challenge you comes from how many classes or class units you take, plus how difficult the particular subjects are. Here are some tips on finding the right balance, right away.
Steps
Working Out the Classes
Review the school catalog.This should list the requirements to graduate in your chosen major, and it is important that you understand what requirements you must fulfill. It will also give a brief description of the contents of the courses, which in turn will help you gauge how difficult each course will be and whether it will interest you.

Look at the class schedule for the first term.

Begin making a list of classes you wish to take. Try to include alternatives both for times and for course titles, since certain popular classes may be crowded at first.

Do any of the additional classes you want to take clash? Is it going to be possible to work around clashes or is this going to make one or more of the classes too difficult to complete? Cross off those that really won't work out.

Read the rules about overloading first, or ask for advice, before choosing the classes you'll take.

Some of the things to bear in mind include:

In some cases, your institution may not permit taking an extensive overload. If you need approval for an overload (many colleges require this), this is often an additional step from normal enrollment, so be sure to get the correct papers and approvals in advance.
Do you know what penalties or flexibilities are in place for dropping, changing or failing additional courses taken? It's a very good idea to know how many weeks into the term you have to withdraw from a subject without recording a fail, in case you realize you need to lighten the load and pick up the dropped subject later on.

Understand how units correlate to hours per week that you will spend.Often one unit corresponds to one hour in class, but the proportion may be different for certain things such as lab or review sessions. Remember that the number of units you take will also determine how much homework you will have. Plan to spend an average of two hours of study outside of class each week for each hour in class - though this, too, varies from class to class.

Ask school staff or returning students what a reasonable course load is.Many schools have a certain minimum number of units you must take per term to be considered a full time student. This minimum number of units may not take up all of your time, and it may not get you through your curriculum in a reasonable number of terms. On the other end of the spectrum, you don't want to overload yourself with classes, especially not before you know how many units you can reasonably handle during a given term.

Find out if any of your chosen classes are difficult to get into.Here again, try to get the advice of someone who has attended your school in your department. Aim to be at least on the waiting list for classes that are difficult to get into, as soon as you have all the prerequisites.
Varying the Load
Consider a slightly lighter load for your first term.This doesn't mean slacking off. Rather, it means taking into account that you will be new to the school and settling in. It takes a little time to get used to the rigors of your chosen major, and possibly also to living on your own. Doing a little less in the first term can give you the space you need to set up efficiently and to be prepared for the future overload terms.

Start any classes that are prerequisites for other classes you will need early on.For example, if you need calculus before you can take physics, try to take calculus right away.

Try to find out whether any classes you will need in your first year are only offered during certain terms.Feed these into your schedule first, so that the other classes can be worked in around these classes.

Consider the types of homework you will have as you choose your schedule.A class about literature or history may have a lot of reading and writing, including term papers. A class like chemistry or physics will have problem sets for homework and perhaps labs and lab reports. These different kinds of homework require you to use different skills and study methods and possibly require different amounts of time. That's not a bad thing, just something to keep in mind as you choose your schedule.
Finalizing Your Schedule
Begin putting all these factors together with the class schedule.Aim for a challenging but doable curriculum that gets you through the basics of what you will need to continue with your major.

Look after yourself.

Find your own balance between the challenge of your curriculum and getting enough sleep to remember what you learned afterward, as well as time for a job or anything else you are participating in. You may need to experiment a little to learn how much you can reasonably handle at a time.

Eat healthily and keep up regular exercise. Taking good care of your body will ensure that you can cope with the extra coursework and the additional study required.
Be prepared to manage stress. Overloading can be stressful. Use ways to minimize this stress, including being well organized, ensuring that you have adequate breaks from study and planning well for deadlines so that there are no last-minute rush jobs.
Community Q&A
Ask a Question
200 characters left
Include your email address to get a message when this question is answered.
If you haven't chosen a major yet, make your best guess at your general direction and start taking the basics for that subject area. Also start getting general education requirements out of the way. Sometimes taking the basics of a particular major can give you some indication of whether you should continue in that field or a related field.
Get help from campus counselors or advisers, if you need it.
Bear in mind that if you're in an intimate relationship, an overload of coursework can heavily impact the amount of time you have for dating and spending time together. It is important to discuss this with the other person so that both of you are clear about the impacts and the pace at which your relationship will continue to develop. Not talking can lead to arguments and breakups, so have courage and be clear about what both of you can expect.
Remember that you can usually drop a class during the first week or two of the term. Find out when the drop deadline is. Don't sign up for classes you don't intend at least to try, though, because seats are often limited.
Warnings
Overloading coursework can be exhausting. It is really important to get enough sleep, to eat healthily and to get regular basic exercise (even a daily walk is better than nothing) so that your body stays in good shape to cope with the rigors of what you're going through. Be aware that sleep deprivation is cumulative and that your body will eventually demand a catch-up, leaving you feeling fatigued and unable to concentrate.
Video: A Day in the Life: Cambridge Student
How to Choose a Rigorous College Schedule for Your First Year images
2019 year - How to Choose a Rigorous College Schedule for Your First Year pictures
How to Choose a Rigorous College Schedule for Your First Year forecasting photo
How to Choose a Rigorous College Schedule for Your First Year foto
How to Choose a Rigorous College Schedule for Your First Year new photo
images How to Choose a Rigorous College Schedule for Your First Year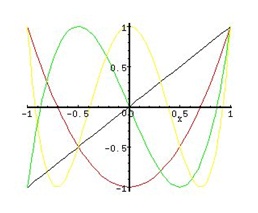 Watch How to Choose a Rigorous College Schedule for Your First Year video
Communication on this topic: How to Choose a Rigorous College Schedule , how-to-choose-a-rigorous-college-schedule/ , how-to-choose-a-rigorous-college-schedule/
Related News
Todas las series que tienes que ver este otoño
Removing Stretch Marks With Invisible Ink
How to Eat with a Tongue Piercing
How to Prepare for Your First College Semester
How to Teach Using an Audience Response System
How to Have a Fun Visit to SeaWorld San Diego
How to pop a pimple on lip
How Jennifer Lawrence and Madonnas Trainers Keep Them on Track Over the Holidays
This Is Why You Should Definitely Not Throw Kristen Stewart A Birthday Party
How to Add Sales Tax
6 All-Natural Beauty Products That Help You Look Years Younger
Kim Kardashian Has Already Predicted the 3 Leggings Trends of 2019
How to Prevent Gallstones when You Have Crohns Disease
Should You Really Be Eating Pond Scum
Date: 05.12.2018, 06:34 / Views: 75471
---