Cystic Fibrosis - Chemical Chaperones
Glycerol Phenylbutyrate
What Is Glycerol Phenylbutyrate?
Glycerol phenylbutyrate binds with other substances in the liver and kidneys to help eliminate nitrogen from the body. Excess nitrogen can cause hyperammonemia (HYE-per-AM-moe-NEE-mee-a), a build-up of ammonia in the blood. Ammonia is very toxic when it circulates in blood and tissues and can cause permanent brain damage, coma, or death.
Glycerol phenylbutyrate helps prevent a build-up of ammonia in the blood in people with urea cycle disorder. This medicine is used in adults and children who are at least 2 months old. Glycerol phenylbutyratewill not treathyperammonemia.
Glycerol phenylbutyrate is usually given together with a low-protein diet and sometimes dietary supplements.
Glycerol phenylbutyrate may also be used for purposes not listed in this medication guide.
This medicine can affect your nervous system.Call your doctor right away if you have:confusion, headaches, memory problems, hearing problems, vomiting, an altered sense of taste, numbness or tingling in your hands or feet, or if you feel unusually sleepy or light-headed.
Glycerol phenylbutyrate should not be given to a child under 2 months old.
You should not use glycerol phenylbutyrate if you are allergic to it.
Glycerol phenylbutyrate should not be given to a child under 2 months old.Do not give this medicine to a child younger than 2 years old without medical advice.
To make sure glycerol phenylbutyrate is safe for you, tell your doctor if you have:
liver or kidney disease;
a pancreas disorder;
stomach or intestinal disorder,
a condition called NAGS (N-acetylglutamate synthase) deficiency; or
if you use other medicines.
It is not known whether this medicine will harm an unborn baby. Tell your doctor if you are pregnant or plan to become pregnant.
If you become pregnant, your name may be listed on a pregnancy registry. This is to track the outcome of the pregnancy and to evaluate any effects of glycerol phenylbutyrate on the baby.
It is not known whether glycerol phenylbutyrate passes into breast milk or if it could harm a nursing baby. You should not breast-feed while using this medicine.
Glycerol Phenylbutyrate Side Effects
Get emergency medical help if you havesigns of an allergic reaction:hives; cough, wheezing, difficult breathing; feeling like you might pass out; swelling of your face, lips, tongue, or throat.
Call your doctor at once if you have anysigns of high blood levels of ammonia (hyperammonemia):
weakness, lack of energy;
thinking problems, changes in behavior, feeling irritable;
breathing problems;
feeding problems; or
seizure (convulsions).
Glycerol phenylbutyrate can affect your nervous system. Call your doctor at once if you have:
drowsiness, unusual tiredness;
memory problems;
a light-headed feeling, like you might pass out;
confusion, ongoing headache, vomiting;
numbness, tingling, or burning pain in your hands or feet;
altered sense of taste; or
hearing problems.
Common side effects may include:
occasional headache;
nausea, vomiting, stomach pain;
indigestion or heartburn, gas, diarrhea;
loss of appetite;
dizziness, tired feeling;
rash; or
(common in children younger than 2 years) fever, cold or flu symptoms, cough, small bumps on the skin.
This is not a complete list of side effects and others may occur. Call your doctor for medical advice about side effects. You may report side effects to FDA at 1-800-FDA-1088.
Glycerol Phenylbutyrate Interactions
Follow your doctor's instructions about any restrictions on food, beverages, or activity.
Sometimes it is not safe to use certain medications at the same time.Glycerol phenylbutyrate can affect other drugs you take, which may increase side effects or make those medications less effective. Certain other drugs can affect your blood levels of ammonia, making glycerol phenylbutyrate less effective or causing hyperammonemia.
Tell your doctor about all your current medicines and any you start or stop using. This includes prescription and over-the-counter medicines, vitamins, and herbal products.Not all possible interactions are listed in this medication guide.Give a list of all your medicines to any healthcare provider who treats you.
Glycerol Phenylbutyrate Dosage
Follow all directions on your prescription label. Your doctor may occasionally change your dose. Do not take this medicine in larger or smaller amounts or for longer than recommended.
Glycerol phenylbutyrate is usually taken 3 times per day. Take with food or infant formula.
Measure liquid medicine with the dosing syringe provided, or with a special dose-measuring spoon or medicine cup. If you do not have a dose-measuring device, ask your pharmacist for one.
If you are unable to swallow, you may take glycerol phenylbutyrate through anasogastric (NG) or gastric feeding tubeas follows: After measuring the correct dose in the oral syringe, attach it to the feeding tube and push the plunger down to empty the syringe into the tube. Then flush the tube with 2 teaspoons of water and allow it to drain. Follow this with 2 more teaspoons of water to wash the contents down.
If you switch fromsodium phenylbutyratetoglycerol phenylbutyrate, your dose will not be the same. Follow your doctor's dosing instructions very carefully.
Glycerol phenylbutyrate isonly part of a complete program of treatmentthat may also include a special diet and other medications. It is very important to follow the diet plan created for you by your doctor or nutrition counselor. You should become very familiar with the list of foods you should eat or avoid to help control your condition.
To be sure this medicine is helping your condition and is not causing harmful effects, your blood will need to be tested often.A buildup of ammonia in the blood can quickly cause brain injury or death.Do not miss any follow up visits to your doctor for blood tests. Every person with a urea cycle disorder should remain under the care of a doctor.
Your name may be listed on a Urea Cycle Disorder registry. This is to collect information about people with these disorders and to evaluate the effects of treatment.
Store at room temperature away from moisture and heat.
Seek emergency medical attention or call the Poison Help line at 1-800-222-1222.
Take the missed dose as soon as you remember. Skip the missed dose if it is almost time for your next scheduled dose.Do nottake extra medicine to make up the missed dose.
Copyright 1996-2019 Cerner Multum, Inc.
Video: Specialty Meds: The Top 10 Most Expensive Drugs
Glycerol Phenylbutyrate images
2019 year - Glycerol Phenylbutyrate pictures
Glycerol Phenylbutyrate recommendations photo
Glycerol Phenylbutyrate pictures
Glycerol Phenylbutyrate new pictures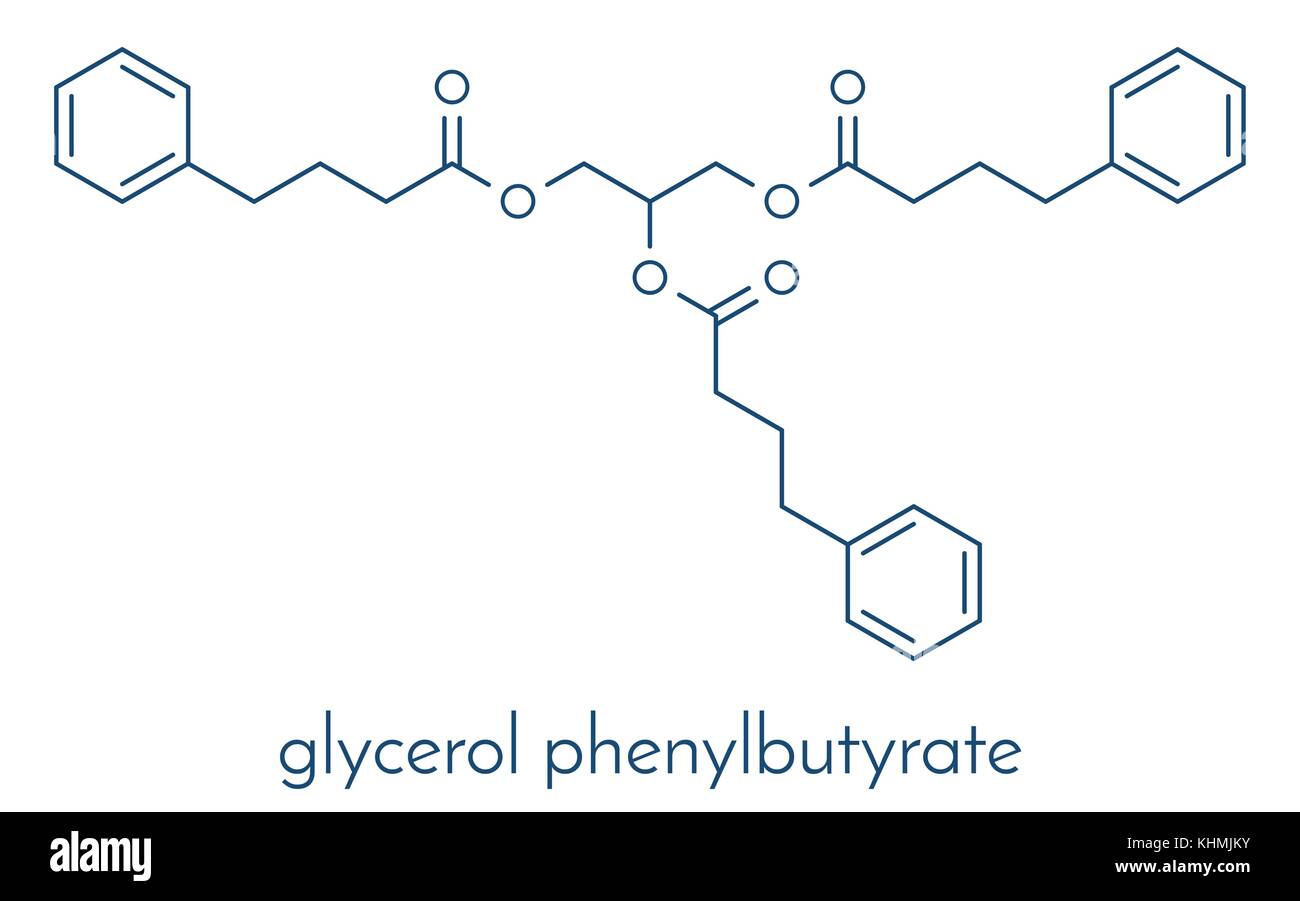 foto Glycerol Phenylbutyrate
Watch Glycerol Phenylbutyrate video
Communication on this topic: Glycerol Phenylbutyrate, glycerol-phenylbutyrate/ , glycerol-phenylbutyrate/
Related News
The 1 Thing You Do Every Day Thats Ruining Your Hair Color
How to Write an Essay Outline
How to Find a Suitable Professional Mentor
How to Manage Others Expectations of Your Wedding
How to Read Email Headers
St. Johns Wort
Is Starbuckss New Drink Disappointing or Helpful
How to Reduce Clutter in Your Apartment
EXCLUSIVE: Millie Mackintosh talks to Marie Claire about fashion and charity
Riboflavin
Taco Lettuce Wraps With Ground Beef
Decoding Kendall Jenner's Casual Style
How to Wheelie on a Mountain Bike
How Much Should You Exercise to Lose Weight
The Distortion of Body Dysmorphic Disorder
Date: 03.12.2018, 14:20 / Views: 81162
---