Raspberry Jelly Cake
For Parties, Fruits, Edible Decor, Cooking, Dessert
Ingredients for 2 cakes with a diameter of 8 cm:
60 grams of crackers (or cookies) grind
30 grams of soft cl oil
200 grams of cottage cheese
3 tbsp sugar powder
150 ml heavy cream
vanilla extract - 1 h / l
100 ml raspberry sauce
lemon juice 0.5
4g 2gr

(if the gelatin is 10 and 4)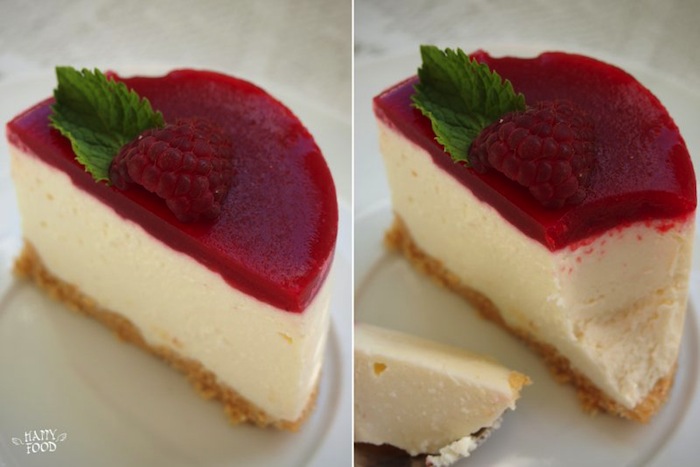 How to make a cake:
Everything is quite simple - mix the crackers or cookies with butter. The sides can simply be cut off a bottle of 0.5 liters. Set on a plate - compact our crumb tightly in each mold. Put in the fridge for 40 minutes
Curd mash with powdered sugar and vanilla extract. Cream warm in a saucepan with 1 tbsp sugar. Agar 4 gr diluted in 30 ml of water and when the cream is about to begin to boil in the agar. Bring to a boil, stirring and after 10-20 seconds, remove from heat. Introduce the resulting mixture into cottage cheese and mix thoroughly.
Let cool a little, then put on our already cooled cakes from the refrigerator.
Send the cream form again to the fridge.
For the top - mix lemon juice with 2 g of agar and bring to a boil, remove and combine with raspberry sauce (room temperature) and mix thoroughly.
Pour jelly onto our cakes and send them back to the fridge - 15-20 minutes is enough, you can enjoy. Decorate with mint leaves and berries as desired.